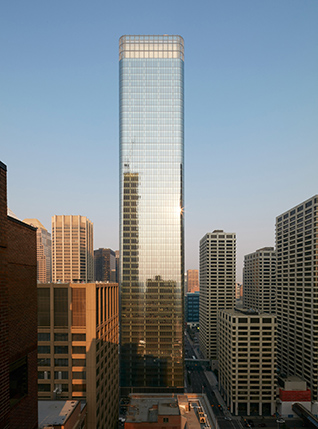 Brookfield Place
Brookfield Place consists of a 1.4 million square feet, 56-storey tower which is 247 meters tall, making it Calgary's tallest building.
The building was constructed to LEED Gold standards for core and shell and was completed in August 2017. A half-acre public plaza, electric car recharge stations and energy conservation systems all contributed to the novelty of the building's design.
WEM was the electrical contractor chosen by EllisDon to develop the electrical components of the building during and following construction. WEM's team provided value engineering during the tendering stage that continued throughout construction. During construction, WEM was responsible for the completion of the electrical for the 56 Story Tower, six levels of parkade, two levels of pavilion, three mechanical levels and 53 levels of shelled office space.
WEM completed the electrical, security and telecommunications for the base building three months ahead of schedule. This was made possible by excellent planning and strong collaboration with stakeholders. We also implemented BIM and utilized prefabrication to significantly compress the schedule.
Project Photos
back to projects